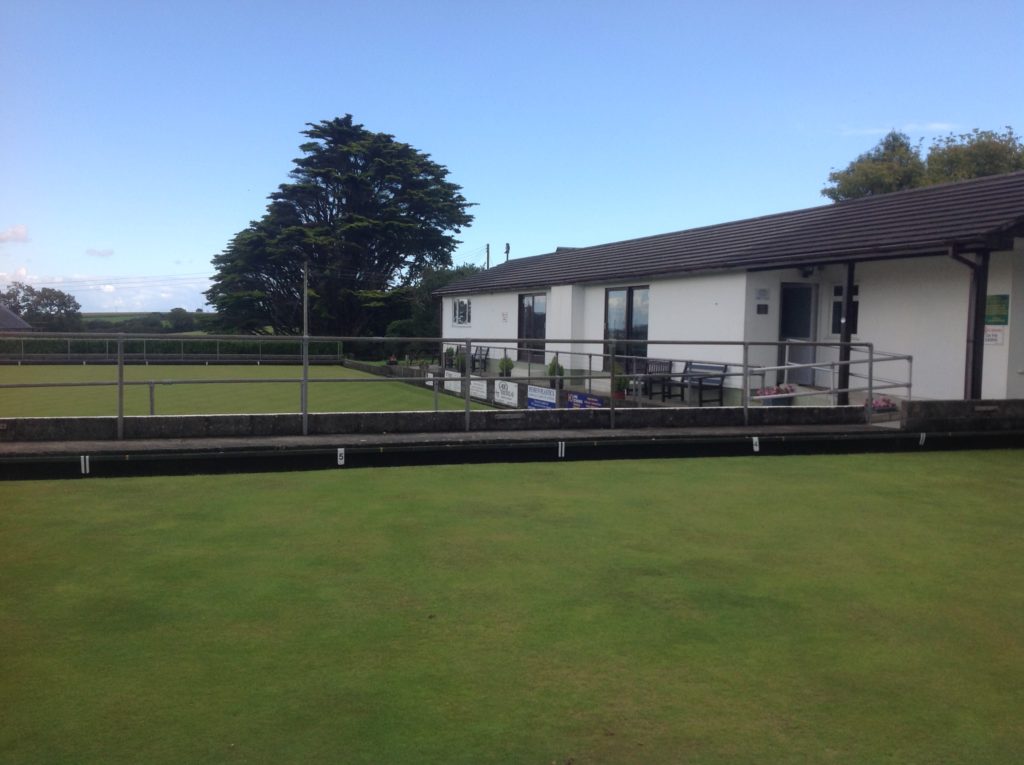 Latest update:  25th May 2022
We are pleased to say that we have now opened our 2022 season, after two difficult years. We will be playing in Division 2 of the Group 4 mens league, the ladies Rippon league, and the Strollers League, as well as many friendlies against Cornish clubs.
With 2 wins out of 4 matches, its a good start for the Mens league team. With some players new to league games, this is a very respectable introduction to
the cut and thrust of competitive games.
We look forward to a good year and would welcome anyone interested in the game. You can have one or more try outs with no obligation. Just contact us via this website.
We have, within the past three weeks, been pleased to welcome three new men to our Club, and are now keen on attracting a similar number of lady members.
Why not give it a try?
Mawnan Bowling Club
    was established in 1924. We are a friendly village club and wish to encourage all new bowlers, especially those who have never bowled before. Bowls is a game for all, regardless of age or ability. If you join us when life returns to normal, you will have fun and meet new people. For those who have a competitive spirit there are plenty of opportunities, whilst the social bowler will find the good company we pride ourselves on.
The Club play in County Mens' and Ladies' Leagues. We also offer a mixed  competition,- "Strollers" – which is aimed at those  new to the game. Throughout the season we have our informal outdoor "roll ups" on Tuesday and Sunday afternoons  at 2pm. We also play a number of friendlies, home or away, with other clubs throughout the West and Mid Cornwall areas. Then, of course, we have our Club Competitions, where ALL members are encouraged to take part.
Our Bowling Club is in the centre of the village on Carwinion Road and has plenty of onsite parking. We have two 3 rink greens which host our League and also County Competitions. The greens are normally open from mid-April until the end of September with the rinks being available, weather permitting, every morning, except Monday, from 10am. Both greens have Disabled access. Part of our club vision is to encourage youth groups to participate in the sport. That's why we have been pleased to train pupils from Mawnan Smith Junior School in the game of bowls, as they prepare for the Cornwall Schools Competition .
Throughout the year our indoor carpet bowlers meet on Tuesday afternoons (and other times by arrangement) for social bowling, and the club enters teams in the Falmouth & Camborne Carpet Bowls league. Below sees "A" team captain Ray Robinson, being presented in 2019 with the Division 1 Winners Trophy.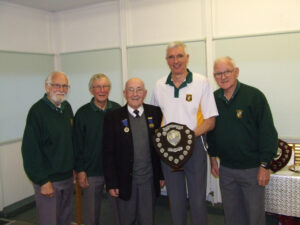 The Club House has full kitchen facilities , with disabled amenities throughout the building.   It is available for hire at a reasonable hourly rate. The car park can accommodate 30+ cars.